Have a Flip-Flop Obsession? Here's How They're Ruining Your Feet (Plus 5 Cute Alternatives)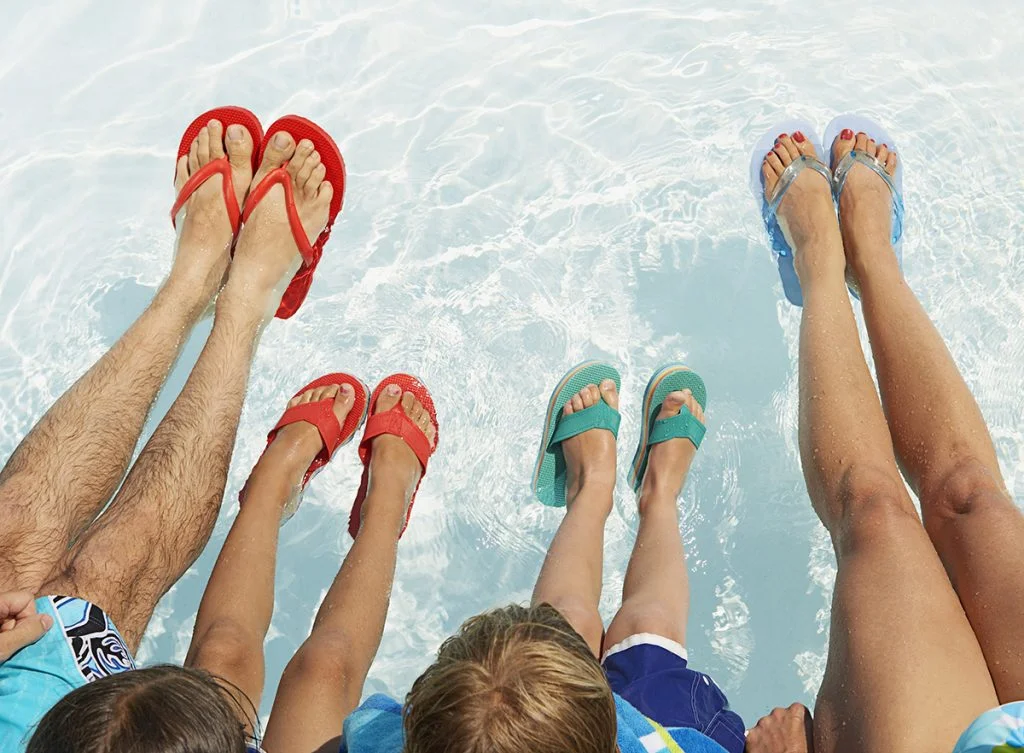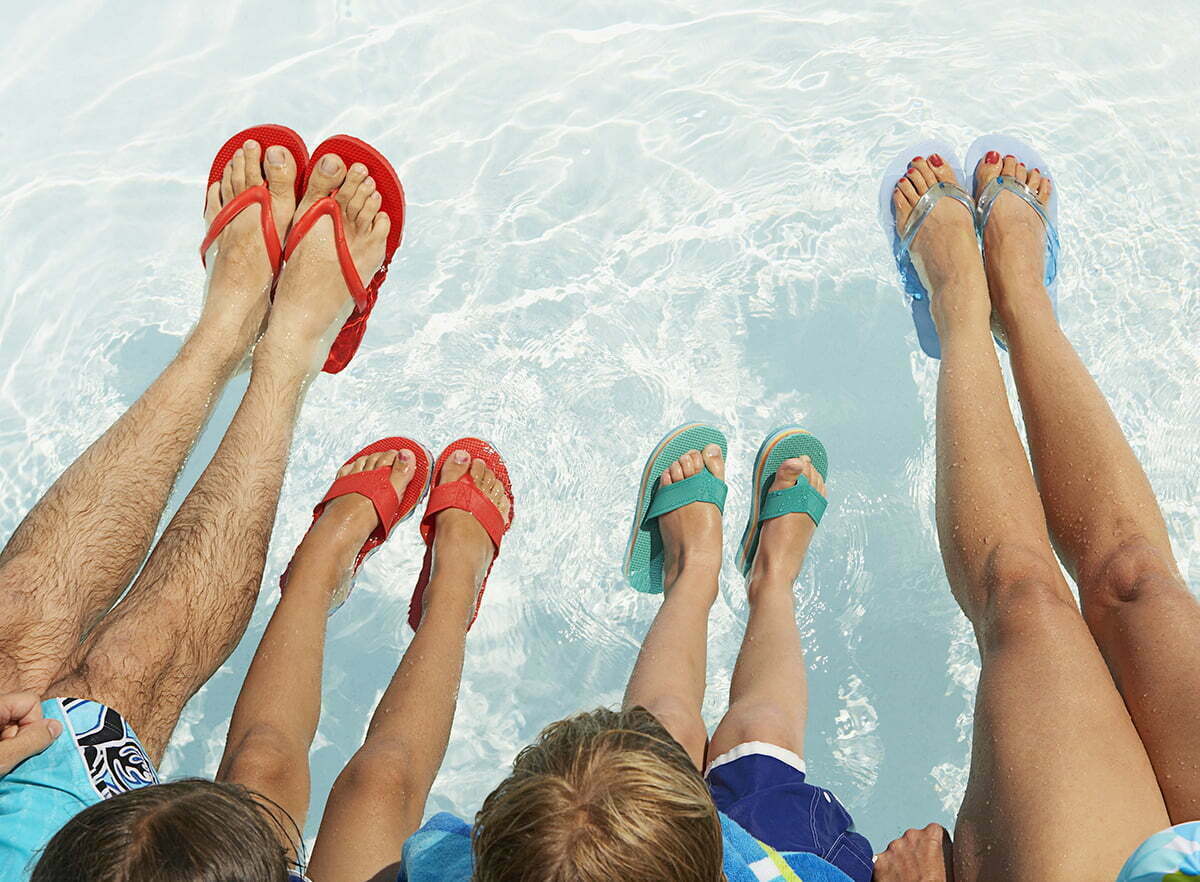 Summer is in full-swing, and if you're sporting your favorite flip-flops on the reg, you'll want to read on! While they may be cute and convenient, they're not doing your feet (or your knees, hips, or back) any favors.
Are flip-flops bad for foot health?
Flip-flops are a staple summer footwear option, perfect for the beach, pool, or shower. However, frequent flip-flop wear can take its toll on your feet over time. Unlike sturdier shoe options, flip-flops do not offer adequate arch support, shock absorption, or heel cushioning. But that's not all: the fact that they are barely attached to your feet causes a lot of problems.
Flip-flops affect the way you naturally walk, causing pain and other problems from the feet up to the hips and lower back.
Wearing flip-flops forces your toes to work extra hard to keep your foot from slipping out of the shoe. This can lead to a condition known as hammertoe, a deformity of the foot in which the toe takes on a permanent bent appearance.
Your posture can also suffer—according to researchers at Auburn University, flip-flops tend to change the way you naturally walk, which can cause pain and other problems from the feet up to the hips and lower back.
Additionally, most types of flip-flops have thin rubber soles that provide zero arch and ankle support and little foot protection. Lack of support in the heel area also results in a greater heel-strike impact. Over time, this can lead to shooting pain and general foot discomfort. Your favorite flip-flops can also increase your risk of falls and other injuries.
What sandals are good for my feet?
While flip-flops are not the ideal footwear, you don't have to completely rule out sandals—there are a number of styles that will look cute and keep your feet happy. When shopping for the best sandals for walking, a good rule of thumb is to look for products that have been awarded the APMA Seal of Acceptance, which is given to products shown to be safe for your feet.
When shopping for foot-healthy, comfortable sandals, first be aware of how the shoes fit. They should be snug but not too tight—you want to make sure your foot is properly supported and not sliding around in the sandal as you walk. In addition to finding the right length, also choose the right width. Shoes that are too narrow for your feet can cause bunions and similar problems. Many popular brands offer narrow, regular, and wide soled shoes so you can find the perfect fit.
Once you've picked out the proper size and width, check to make sure the shoes offer adequate arch and heel support to avoid foot fatigue and promote proper spine alignment. Flat soled shoes are not your friend.
Sandals with ankle straps are generally best and less likely to affect how you walk. If you opt for sandals without ankle straps, consider a shoe with a toe rest. Toe rests help prevent your foot from sliding when you walk.
5 cute, comfortable sandals to wear instead of flip-flops
Knowing what to look for with our tips above will help you find a pair of sandals you love, but to get you started, we sought out a few awesome, foot-approved sandals.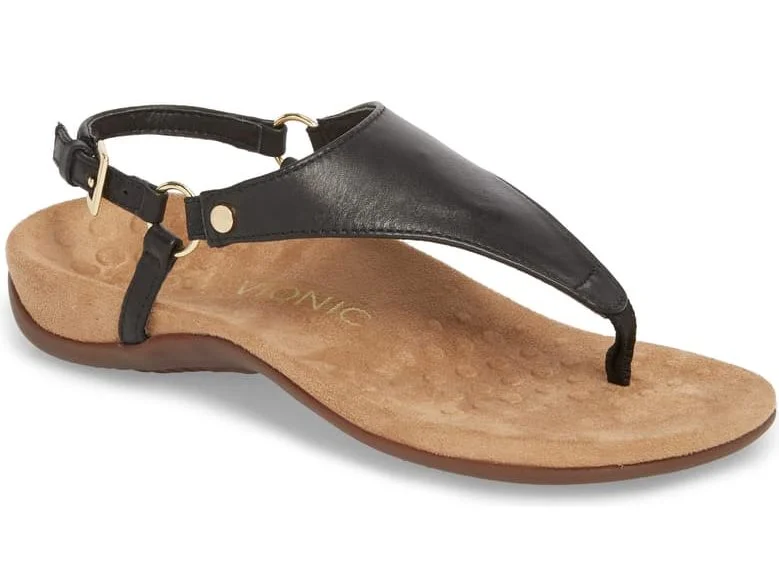 Get the feel of an upgraded flip-flop without the foot pain. With ample arch support, straps to keep your foot in place, and a great toe pad, the Kirra Orthaheel Sandal by Vionic is a great buy.
Teva Terra-Float Livia Lux Sandals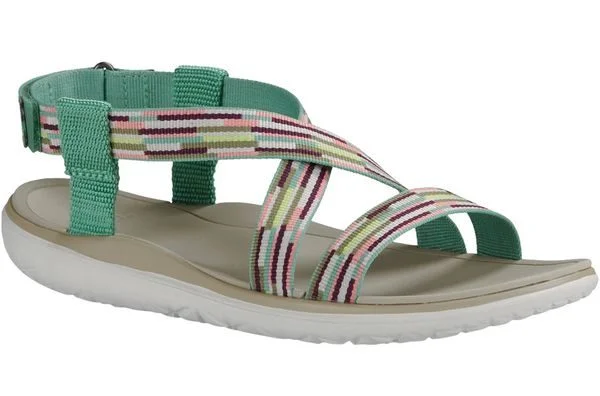 For a sporty look to take you through long walks, wading through water, and exploring any terrain, the Terra-Float Livia Lux sandals are great for adventurers. With a cushioned sole and arch support, your feet will be loving life.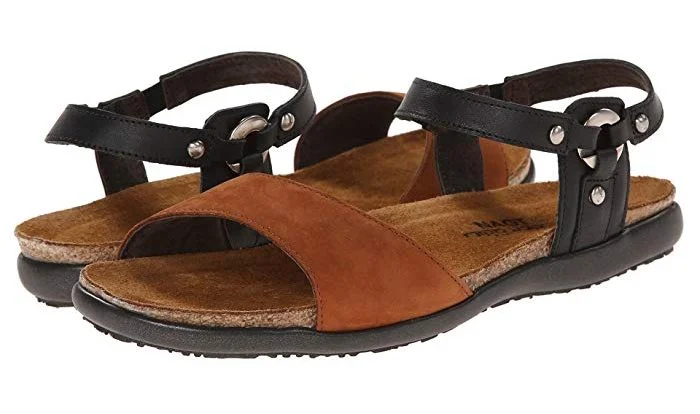 Looking for something low-key to pair with a cute summer dress? The Naot Sabrina Walking Sandals have a cute, strappy look with a cork footbed that will mold to the shape of your food and keep you supported all season.
Lunna Platform Ankle Strap Sandal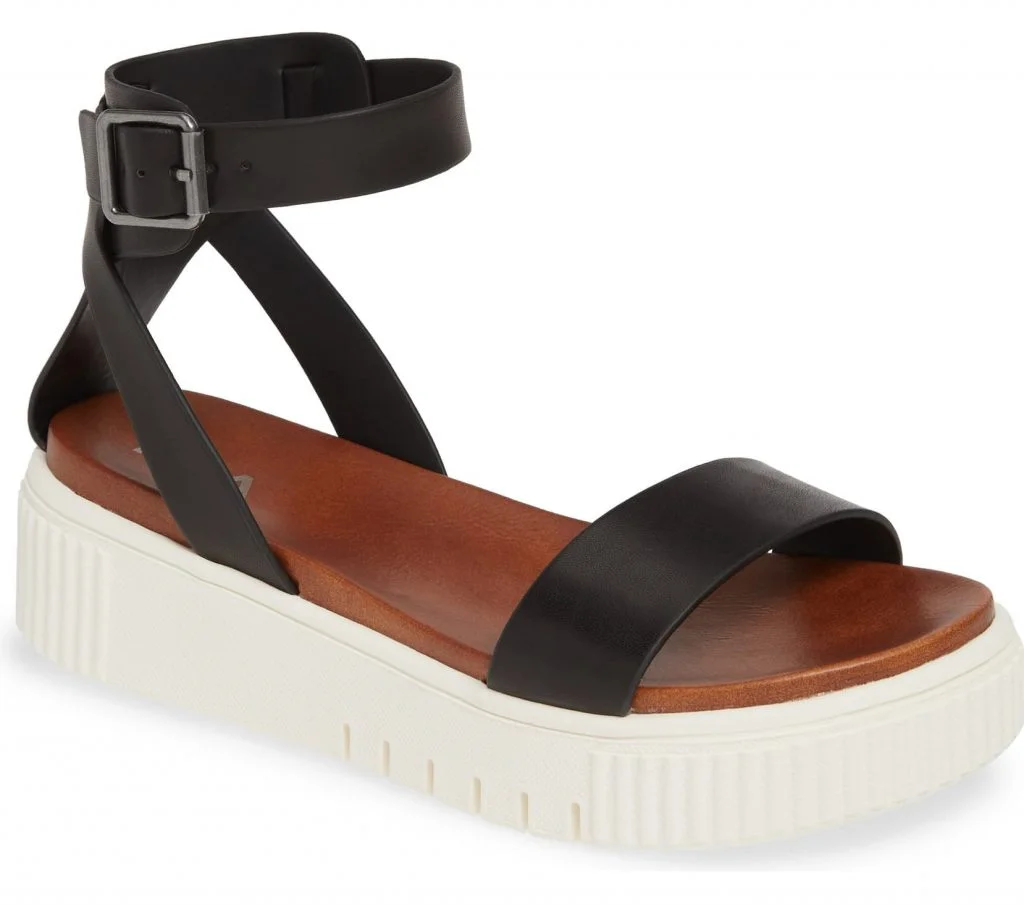 For athleisure fans, the Lunna sandals can dress-up a casual look while keeping you comfy with their sneaker bottom, thick foot strap, and bottom tread.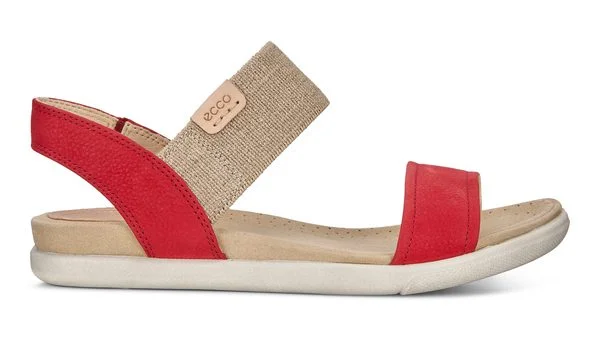 The Ecco Damara Ankle sandal is a Scandinavian-style sandal made of soft leather with a cushioned, microfiber footbed. The shoes are stylish, flexible, and lightweight for fashion and function.
Get extra foot support (and instant pain relief!) in any shoe
If choosing the right shoes isn't enough to manage your foot pain, consider QUICK TAPE® foot support straps. Our thin, peel-and-stick foot tape is designed to relieve pain caused by a variety of common foot problems, such as heel pain, flat feet, plantar fasciitis, and neuroma.