Our Story
Chris Was in Pain
For most of Chris's childhood, having foot pain was just a normal part of life. As soon as he stepped out of bed in the morning, it started—most days it took at least 10 minutes for him to be able to walk. His mother, Lori, took him to see multiple doctors and followed all of their advice and recommendations. Chris went to physical therapy, iced the painful areas, stretched, and wore a giant boot to bed (which he hated), but nothing seemed to help.
As an avid athlete, he was reluctant to give up sports. But when a person's knees and hips are in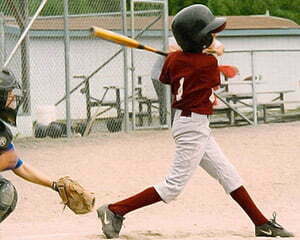 constant pain and walking on the outside of the feet is the only option for just getting through the day, there aren't many options left. It seemed they may have to start considering his last resort: surgery.
Finally Finding Relief
As any mother knows, seeing a child in pain is difficult, particularly when it seems nothing can be done to alleviate it. Chris always had a high tolerance for pain, so Lori knew it must be bad if he was experiencing so much discomfort. As they began pursuing surgery, Lori took Chris to visit a podiatrist in preparation for his upcoming procedure. To help temporarily manage the pain, the nurse taped Chris's feet and it was the first thing to finally provide relief.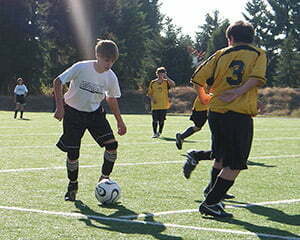 Chris continued to play sports and the taping helped him get through games and daily life without debilitating pain. The only problem: taping took up to 20 minutes, was complicated, and didn't last long so required frequent re-taping. Lori and Chris were tired of the taping process immediately, leading to discussions about how to develop a product that was quick and easy for the general public to use.
The QUICK TAPE® Foot Support Strap is Born
Surgery was canceled due to the fear of complications and with the hope that this new product idea would provide all the pain relief benefits of taping without any of the hassle. Product development began by tracking down the right medical-grade skin adhesive, flexible yet supportive fabrics, and troubleshooting different designs. Over months of work and product testing, the final design began to take shape.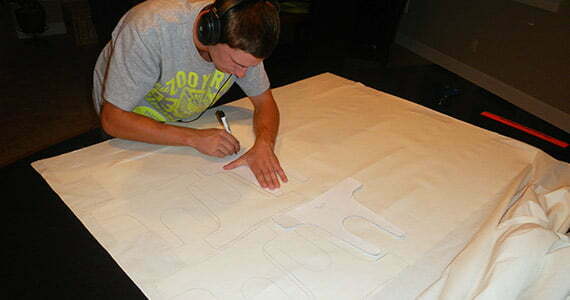 After just seven weeks of wearing what would become the official QUICK TAPE® foot support strap, Chris approached his mom with great news: he had no more pain in his feet! To top it off, they created a design that optimized support and took only seconds to apply, lasted several days, and was shower-friendly.
Our Message to You
We know what it feels like to be in pain all of the time, even when performing the most basic activities. We know how defeated you can feel when there are no other options. That's why we created QUICK TAPE® support straps, and why we stand behind our product 100%.
Our foot support straps have been proven to help almost every type of foot and ankle pain by not only supporting the arch, but also aligning the foot to relieve your bones, ligaments, and tendons of unnecessary stress and pressure. It is our hope that this quick and easy at-home product can help millions of others who are suffering.