3 Generations of Foot Pain. 1 Solution.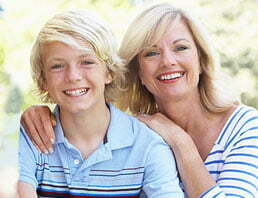 I had plantar fasciitis in both feet and the only thing that helped was taping them. This was real inconvenient, difficult and time consuming, but it worked to relieve the pain. The problem was that I wasn't very diligent at taping my feet. So I came up with this simple strap that works better than taping, plus it is easier and quicker to apply. From the pain relief I get, it allows me to walk straight again and has taken the pain away from the stress on my knees as well.
Even though my plantar fasciitis is gone now, I still wear the straps when I do sports that require running or even when I am at work on my feet all day. This really helps to keep the fascia from being injured again.
It took me a couple years to develop this strap, so I wanted to share it with others that suffer with heel and foot pain. Thank you for visiting my website. Soon, I hope your feet will feel great too!